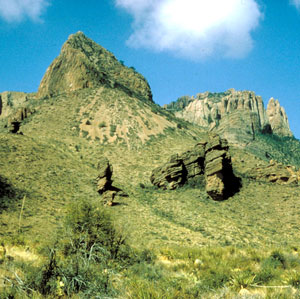 Big Bend National Park's mountains contrast with the desert within the great bend of the Rio Grand, as the river waters rush through deep cut canyons and the open desert for 118 miles.
Big Bend was made a National Park June 12, 1944 and was designated a Bioshere Reserve in 1976.
Acreage—801,163 Federal: 775,279 Nonfederal:25,884

Big Bend is located in southwest Texas.