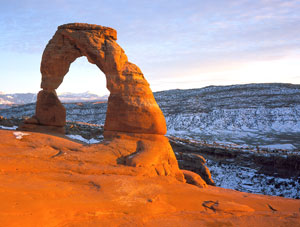 Arches National Park contains extraordinary products of erosion in the form of some 2,000 arches, windows, pinnacles, and pedestals.
Arches was proclaimed a national monument in April 12, 1929 and redesignated as Arches National Park in November 12, 1971.
Acreage—76,518 Federal: 76,353 Nonfederal: 165

Arches is located in southeastern Utah near the town of Moab.