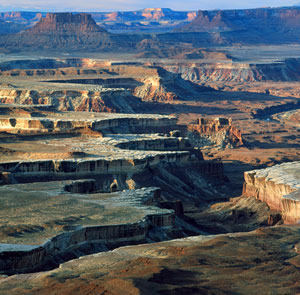 Canyonlands National Park is a geological wonderland of rocks, spires, and mesas that dominate the heart of the Colorado Plateau, cut by canyons of the Green and Colorado rivers. Prehistoric American Indian rock art and structures dot the redrock landscape.
Canyonlands was established as a National Park on September 12, 1964.
Acreage-337,597 Federal: 337,570 Nonfederal: 27

Canyonlands is located in southeastern Utah near Moab.