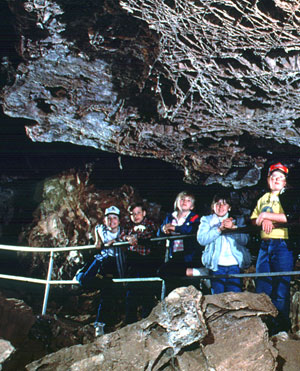 Wind Cave National Park protects a limestone cave in the scenic Black Hills that is decorated by beautiful boxwork and calcite crystal formations. The park's mixed grass prairie displays an impressive array of wildlife.
Wind Cave NP was established January 9, 1903. Wind Cave National Game Preserve was established August 10, 1912 and added to Wind Cave National Park on June 15, 1935.
Total Acreage: 28,295, all federal.

Wind Cave National Park is located in the southwestern corner of South Dakota about 50 miles south of Rapid City.