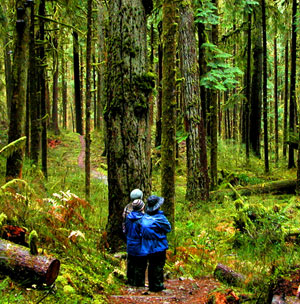 Olympic National Park is a large wilderness area featuring glacier-capped mountains, deep valleys, meadows, lakes, giant trees, 57 miles of unspoiled beaches, wildlife like Roosevelt elk and Olympic marmot, and a spectacular temperate rain forest.
Olympic National Park was proclaimed Mount Olympus National Monument March 2, 1909; and renamed and redesignated as Olympic National Park June 29, 1938. The park was made a Biosphere Reserve in 1976 and a World Heritage Site on October 27, 1981.
Total Acreage: 922,650, Federal: 913,530, Nonfederal: 9,119.

Olympic National Park is located west of Seattle, Washington on the Olympic Peninsula.